Contemporary Handmade Australian Jewellery Inspired by The Ocean
Sea Glass Earrings From The Four Corners Of The Earth
Gold and Silver Jewellery
Mindfully Crafted in Small Batches
Discarded man-made glass is tumbled in the ocean for over a century, before forming perfectly frosted sea glass nuggets.

Every piece of glass that is found glistening on our ocean shorelines has a unique history and story to tell, just like we do. Collected and paired with semi-precious gemstones, pearls and charms, they take on a new meaning and the result is exquisite pieces of unique jewellery.
For centuries, humans have collected jewellery and adorned their bodies with unique and meaningful pieces. Adding my pieces to your handmade jewellery collection will add more richness to your own unique and personal story.
Super Rare Treasures From the Ocean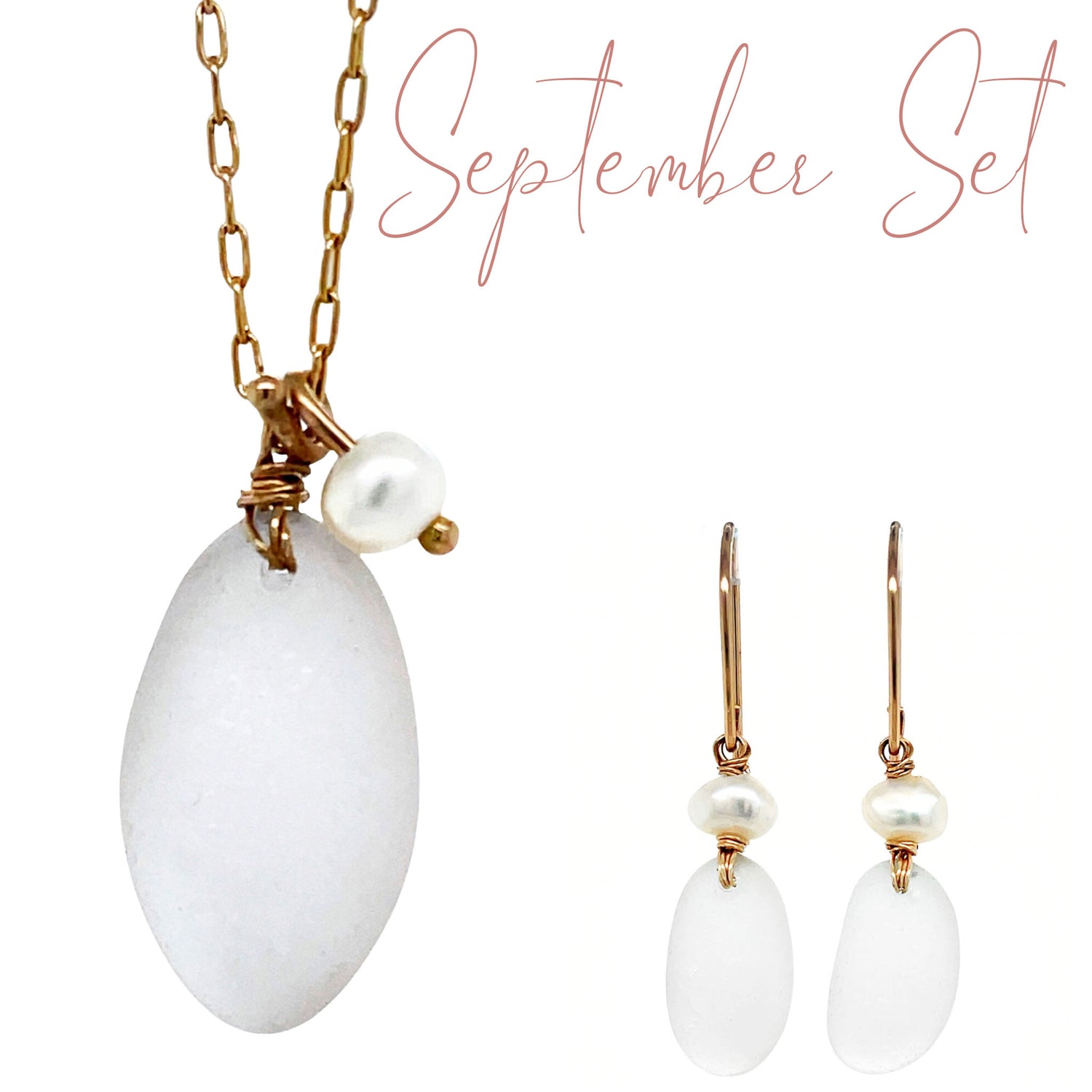 Quick view

Pearl Gold Drop Earrings Clear Sea Glass

Regular price

Sale price

$145.00
Quick view

Gold Pearl Necklace With Clear Sea Glass

Regular price

Sale price

$145.00
(While Stocks Last)
Save over $40 on the 'September Set' when you add this set of gold, clear sea glass & pearl jewellery (worth $290) to your cart.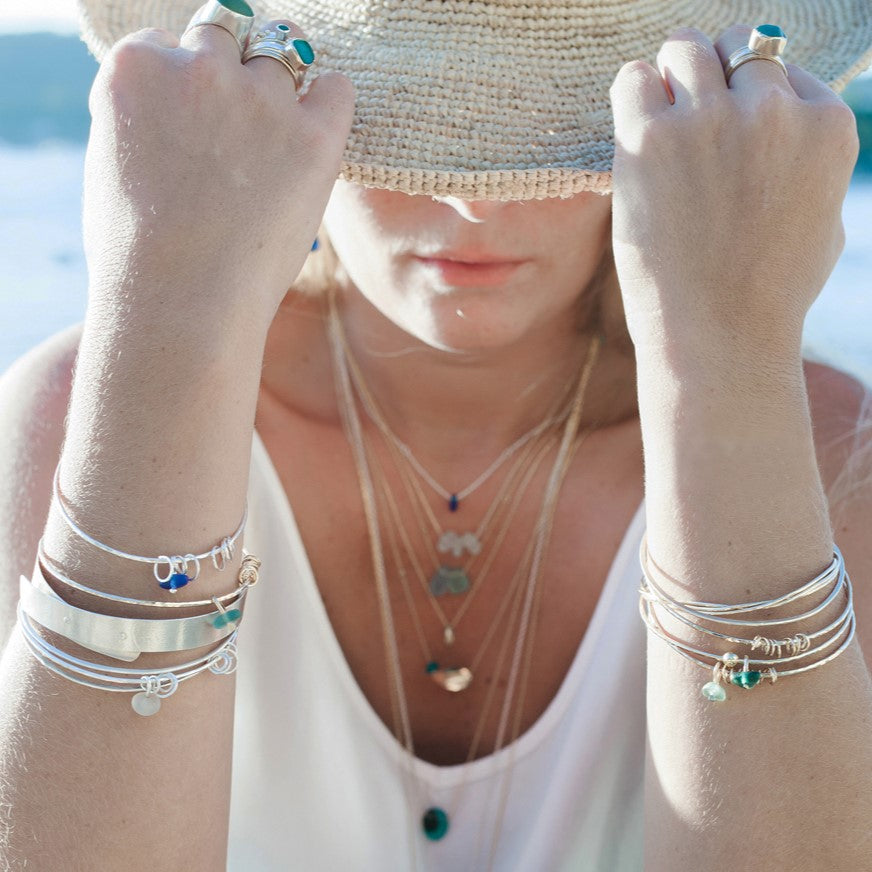 Custom Designs
Crafted Especially For You
As a passionate artisan I understand that often you want to share or gift someone an extra special piece of jewellery. And whilst my pieces are already unique, I can also craft bespoke custom jewellery on request.

Get in touch now to discuss a cutom made piece.

Get In Touch
Conscious Of Treading Lightly
I am passionate about protecting our planet and my business focuses on sustainability.

Using sea glass discarded into the ocean centuries ago and recycled metals where I can, I produce an eclectic and very special collection of rare and contemporary jewellery.

Learn More
Visit My Jewellery Shop and Studio
Experience the beauty and craftsmanship of handmade jewellery by local and regional Jewellery Designers. Embrace the carefully curated collection of gold, silver, gemstone, opal, ceramic and sea glass jewellery.
Customers rave about the individuality of each designers collection, the quality of materials and the uniqueness.
Currently showcasing, Emma Dusting, Jenny Reid Jewellery, Birdy & Clementine, Julia Bramich Ceramics, Lotus by Leslie Ann and of course my sea glass pieces.
Guest Jewellery by Emma Dusting
Choose Handmade Jewellery by Local Queensland & RegionalJewellers
My Captivated Customers





Stunning jewellery made with thought and care. Kriket has stunning pieces that are timeless and unique. I keep buying them for me and for gifts. Exceptional value for money given their beautiful design and the materials used.

Marcelle Moore
I absolutely LOVE my new earrings. They are delicate and elegant. Comfortable to wear, they make a statement with the lilac blue sea glass, pearl and rose gold. And they can be worn with jeans to evening wear!

Gabrielle Wilson
I've always been attracted to sea glass and I love the sympathetic subtlety of Kriket's compositions. I have the short teal necklace with gold chain and havn't taken it off!

Amanda Pettit
Kriket creates her pieces with passion and a scrupulous attention to detail. I love every item of jewellery she has made for me - they are timeless in their design and each one unique. Kriket's love of the sea and nature comes through in her designs and I can't wait to see what she comes up with next.

Lindsay Hunter
Absolutely gorgeous studio space with the most beautiful and delicate handmade jewellery. Kriket is so welcoming and each piece has a personal touch, well worth visiting and buying!

Peita B
I would like to acknowledge and pay respect to the Wangerriburra people, the traditional Custodians of the land on which my business operates. I pay my deep respect to Elders past, present and emerging and acknowledge their ongoing, spiritual connection to Country.