12 Days of Christmas Collection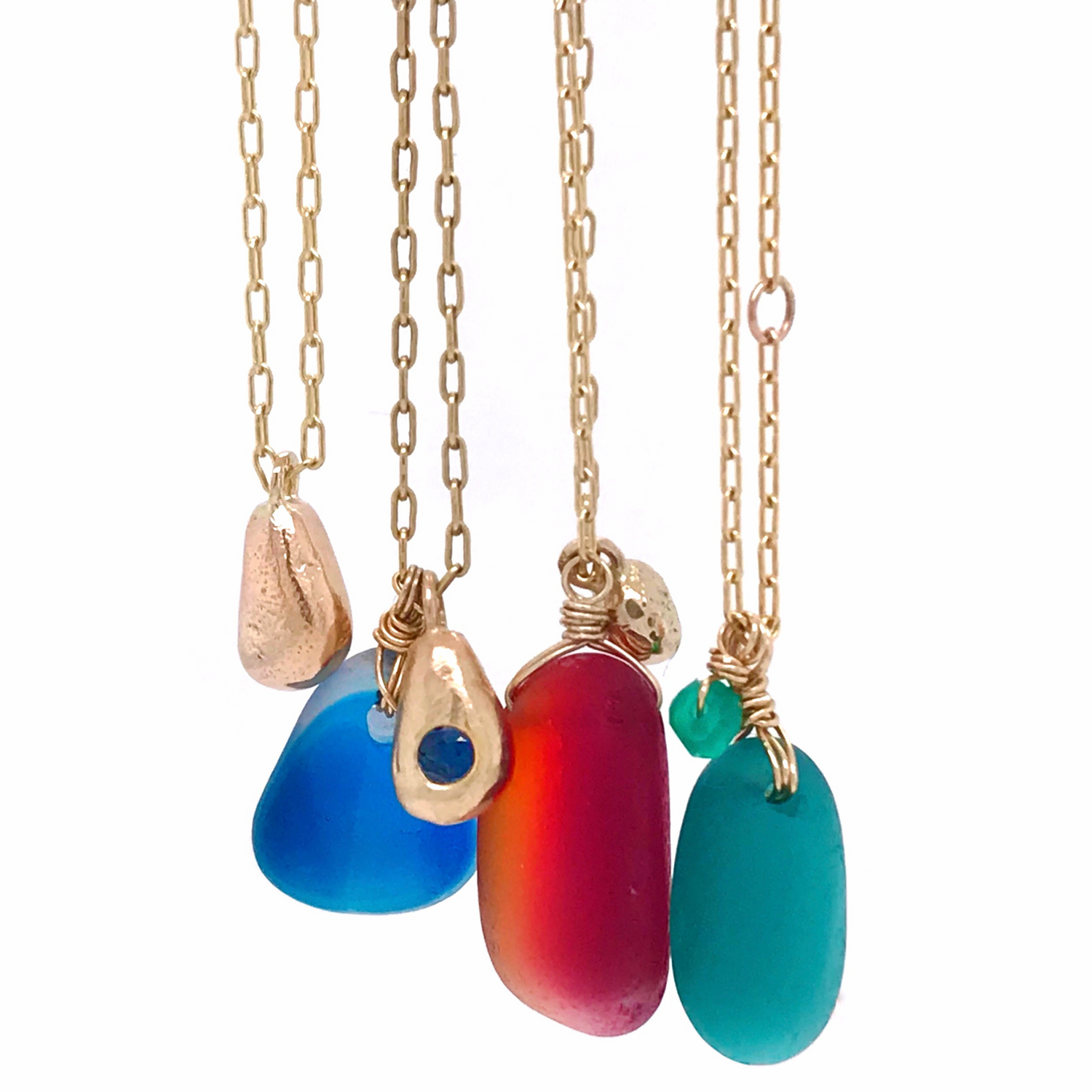 Gold and Silver Jewellery
Crafted in Small Batches
Man-made glass discarded into the ocean a century ago undergoes a relentless process of continuous tumbling, transforming into beautifully frosted sea glass nuggets. Each glass piece discovered along our ocean shorelines carries its own history, akin to our individual stories.
When combined with semi-precious gemstones, pearls, and charms, these sea glass treasures take on fresh significance, resulting in stunning jewellery pieces. Throughout history, humans have cherished jewellery, adorning themselves with meaningful artifacts. Adding my creations to your handmade jewellery collection will further add to your unique personal journey.
Shop rare treasures from the ocean
Conscious Of Treading Lightly
SUSTAINABLE PRACTICE

Driven by a deep passion for minimising my ecological footprint, my commitment to sustainability is at the core of my business ethos. I conscientiously operate my business in an environmentally friendly manner. I source sea glass that has been discarded into the ocean centuries ago, employ recycled metals, and ensure that even my waste silver is melted down and repurposed in my sand casted collections.
This conscientious approach not only helps reduce waste but also results in an exceptional and distinctive collection of rare yet contemporary jewellery, each piece telling a unique story.

Learn More About Sea Glass
Made by Man, Sculpted by the Ocean & Perfected by Me
CUSTOM DESIGNS
Although each of my creations is inherently unique, I recognise the desire for a truly personalised touch. As a dedicated artisan jeweller, I am passionate about crafting exceptional pieces tailored to your individual taste or to mark a significant occasion.
Collaborating closely with you as a client, I take great pleasure in bringing your vision to life, designing bespoke custom jewellery that resonates with your unique style and sentiment.
Get In Touch For Custom Made Jewellery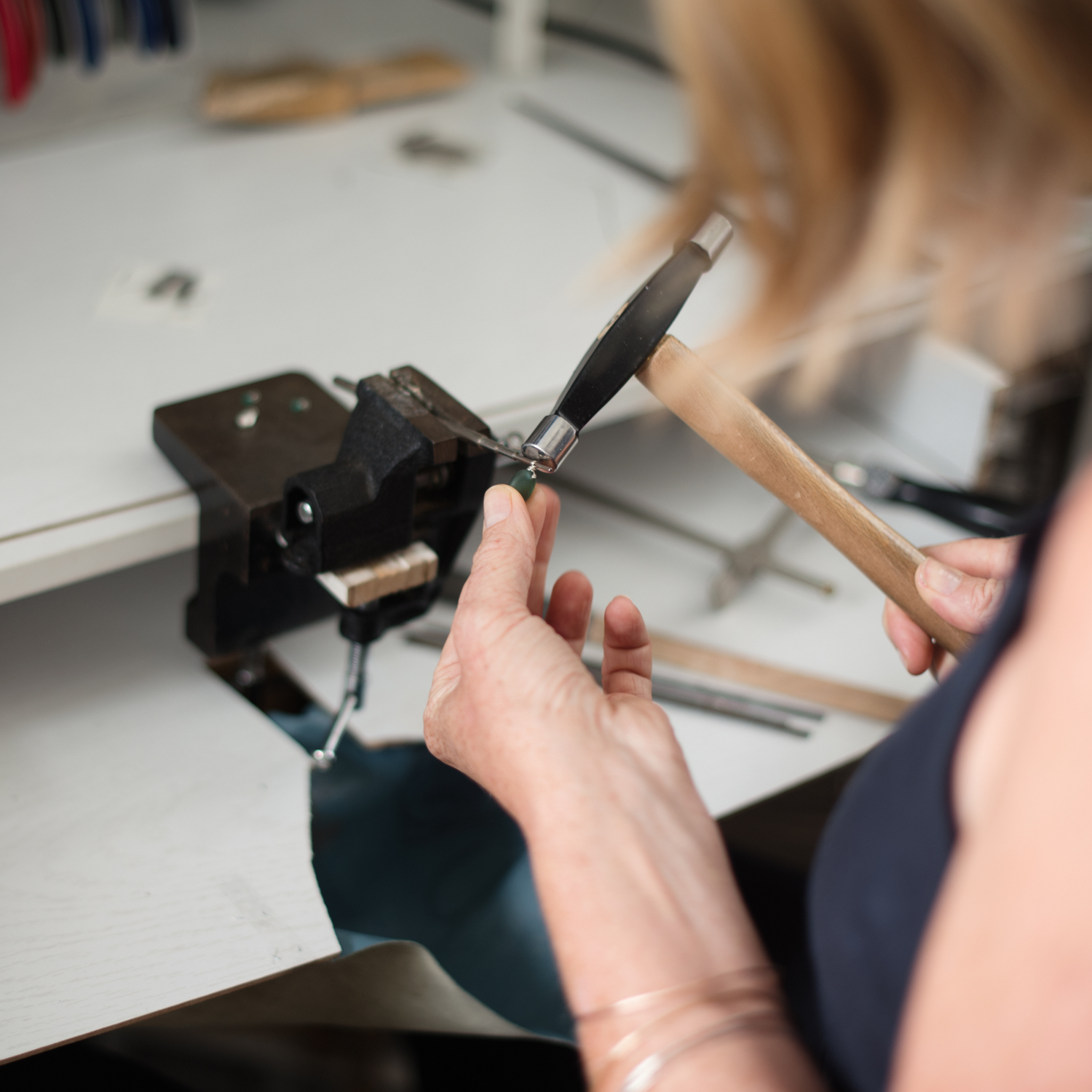 Super Rare Treasures From The Ocean
Tamborine Mountain Jewellery Studio
Experience the beauty and craftsmanship of handmade jewellery by local Australian and regional Jewellery Designers. Embrace the carefully curated jewellery collections of gold, silver, gemstone, opal, ceramic and sea glass jewellery. Customers rave about the individuality of each designers collection, the quality of materials and the uniqueness.
Currently showcasing handmade jewellery, Emma Dusting, Jenny Reid Jewellery, Birdy & Clementine, Julia Bramich Ceramics, Lotus by Leslie Ann and of course my sea glass pieces.
My Captivated Customers





Stunning jewellery made with thought and care. Kriket has stunning pieces that are timeless and unique. I keep buying them for me and for gifts. Exceptional value for money given their beautiful design and the materials used.

Marcelle Moore
I absolutely LOVE my new earrings. They are delicate and elegant. Comfortable to wear, they make a statement with the lilac blue sea glass, pearl and rose gold. And they can be worn with jeans to evening wear!

Gabrielle Wilson
I've always been attracted to sea glass and I love the sympathetic subtlety of Kriket's compositions. I have the short teal necklace with gold chain and havn't taken it off!

Amanda Pettit
Kriket creates her pieces with passion and a scrupulous attention to detail. I love every item of jewellery she has made for me - they are timeless in their design and each one unique. Kriket's love of the sea and nature comes through in her designs and I can't wait to see what she comes up with next.

Lindsay Hunter
Absolutely gorgeous studio space with the most beautiful and delicate handmade jewellery. Kriket is so welcoming and each piece has a personal touch, well worth visiting and buying!

Peita B
Add customer reviews and testimonials to showcase your store's happy customers.

Author
I would like to acknowledge and pay respect to the Wangerriburra people, the traditional Custodians of the land on which my business operates. I pay my deep respect to Elders past, present and emerging and acknowledge their ongoing, spiritual connection to Country.