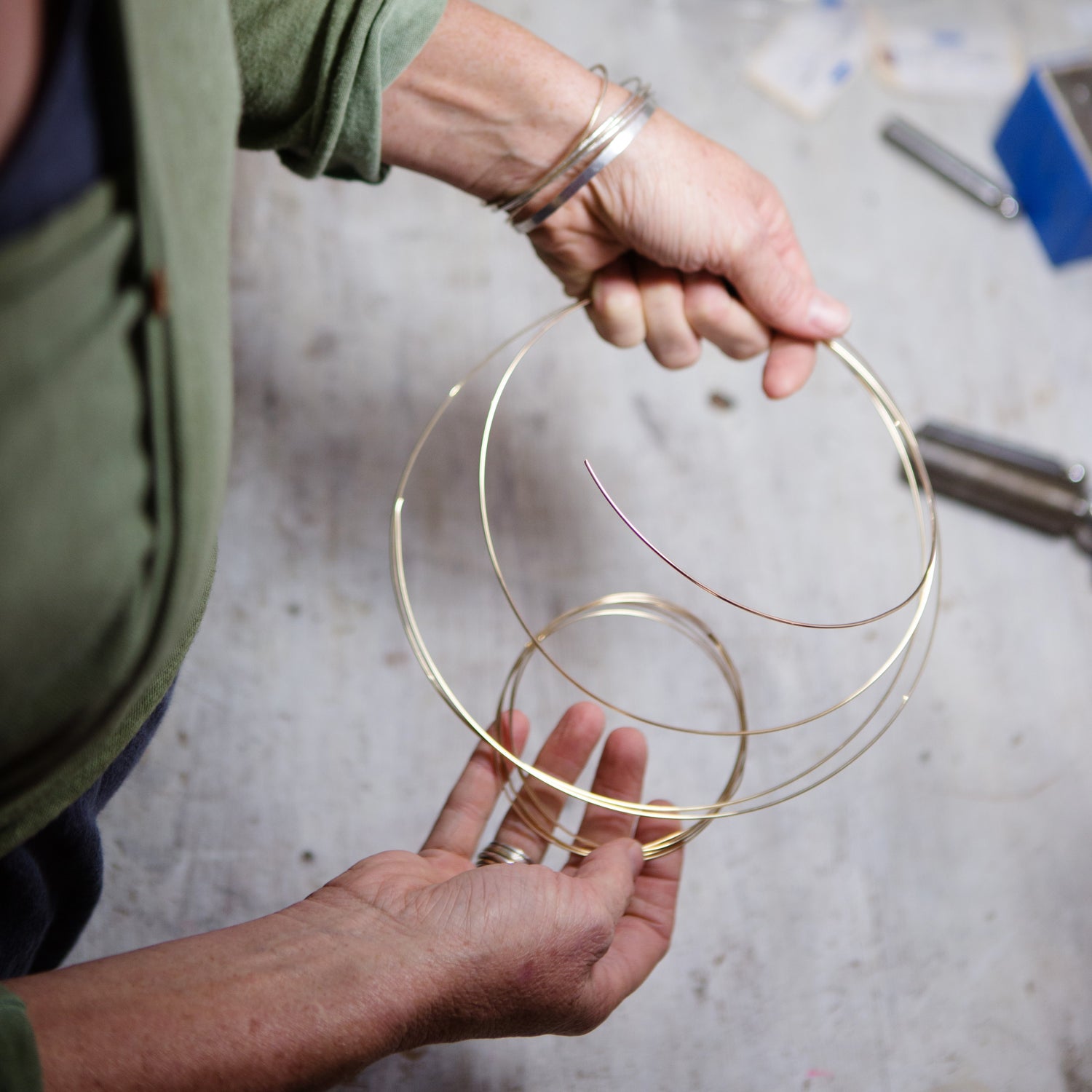 The metals I use:
I use a mix of solid gold, 14k gold filled and sterling silver metals. Unless specified all chains are 14K gold filled. This is a great, quality alternative to much more expensive solid gold chains. We can replace any gold filled chains with pure gold if requested, please contact me for choices and additional costs.
What is 14k gold-filled?
Gold filled is an actual layer of gold which is bonded under pressure to a base metal. Gold filled is not to be confused with gold plating and is much superior to plating as gold filled literally has 100% more gold than gold plating. I do not use gold or silver plating in any of my designs. Like pure Gold, gold filled is tarnish resistant, does not flake off, rub off or turn your skin green!
Gold filled is a great economical alternative to solid gold.
How to store my jewels?
For long lasting lustre of all metals it is advised that where possible you keep your pieces dry and do not swim in pools as the chlorine can damage the metals and turn silver black.
Some sulphur based shampoos can also oxidise your jewellery so if in doubt take them off before washing hair, using body lotion or spraying perfume.
Heavy humidity can also play havoc with metals - silver especially, so never keep your jewels in the bathroom.
The Dos and Don'ts of Sea Glass & Jewellery Care
✦ For extra care gently polish silver jewellery by wiping it with a jewellery polishing cloth. Buff with a soft cloth after.

✦ Store jewellery in a safe place like a pouch, box or lined jewellery case.

✦ Take care with gemstone jewellery. Avoid knocking or dropping them as they can be fragile and could break.

✦ Never use abrasives chemicals or products to clean your jewellery. These chemicals can also dull or even pit the surface of some soft gemstones.

✦ Within reason, keep jewellery dry and when not wearing it store it in either the box I sent it in (which contains acid free paper and filling) or a pouch.

✦ Wait Before Applying These Products! Apply makeup, sun lotion, hairspray or any type of lotion and allow it to dry before putting on your jewellery, they may contain harsh chemicals that may damage your jewellery by clogging gaps in chains and making stones and sea glass mucky.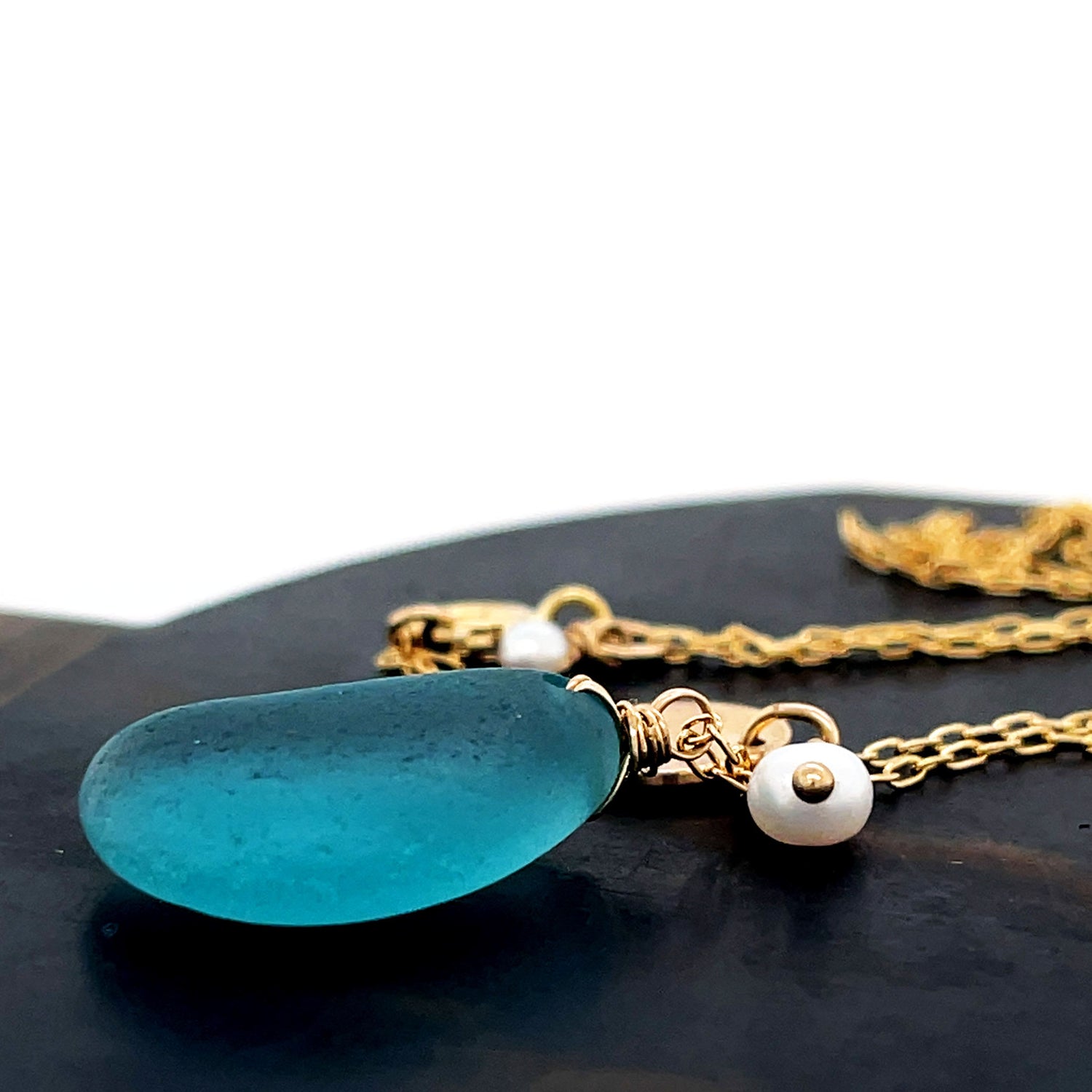 Get Advice From Gem Experts
With a little care, your natural gemstone and gold-filled jewellery will remain as sparkling and beautiful as the day you got it.
And lastly the old mantra - 'first off and last on' is great advice for all jewellery.
Do you have any further questions? Please contact us by clicking on the button below.
GET IN TOUCH