Green Hoop Earrings - Peridot Gold Hoops - Sea Glass Earrings
Regular price

Sale price

$96.00
The lush allure of these exquisite green sea glass earrings, where nature's treasures have been made into beautiful jewellery is undeniable. These captivating earrings showcase tiny hand-wrapped peridot stones nestled beside antique nuggets of green sea glass, creating a harmonious blend of colours and textures. The deep green hue of the sea glass, transforms with the light and beautifully contrasting delicate sparkle of peridot and the elegant gold hammered hoops. Each pair tells a story of timeless beauty and natural elegance.
They are incredibly lightweight and comfortable to wear, making them the perfect choice for everyday wear. Their minimalist design exudes sophistication, making them a versatile addition to any outfit.Elevate your style effortlessly and let the compliments flow as you showcase the beauty of nature and craftsmanship in every detail.
DETAILS
Roughly 3.75cm in length.
14k gold-filled metal, antique sea glass and peridot gemstones.
14k gold-filled jewellery is crafted by bonding a thick layer of 14k gold to a base metal core, creating a durable and high-quality piece. Unlike gold-plated items, which have a thinner layer of gold and can wear off over time, gold-filled jewellery offers the look and feel of solid gold without the hefty price tag. It's a popular choice for its affordability, long-lasting shine, and resistance to tarnishing. When you buy 14k gold-filled jewellery, you're investing in a piece that combines the beauty of gold with the durability of a base metal, ensuring your jewellery remains radiant for years to come.
RARITY
Antique green sea glass is becoming rarer to find but was once considered common as it was mass produced to create bottles and vessels. Chromium oxide was used to colour green glass, along with the impurities in the sand used during production and as a result there are a multitude of shades of greens that I have found. Matching 2 piece to be used as earrings is no easy task.
Please note, just like you, each piece is unique and you will not receive this exact pair but some very similar.
FREE STANDARD SHIPPING

All Australian orders include free Australia Post Standard Shipping.
Need it in a hurry? Add Express shipping at checkout for $5.00
Hurry, only 2 items left in stock!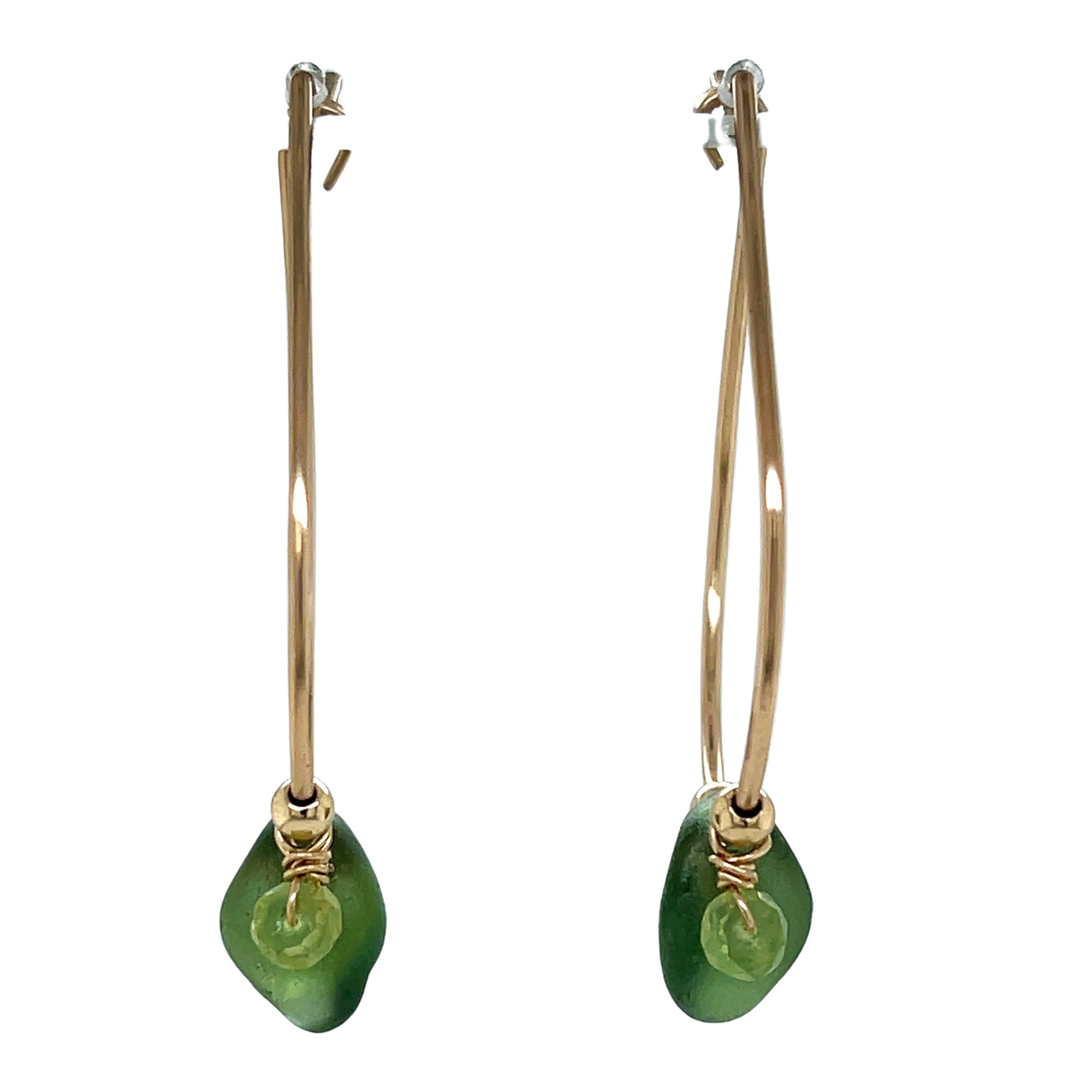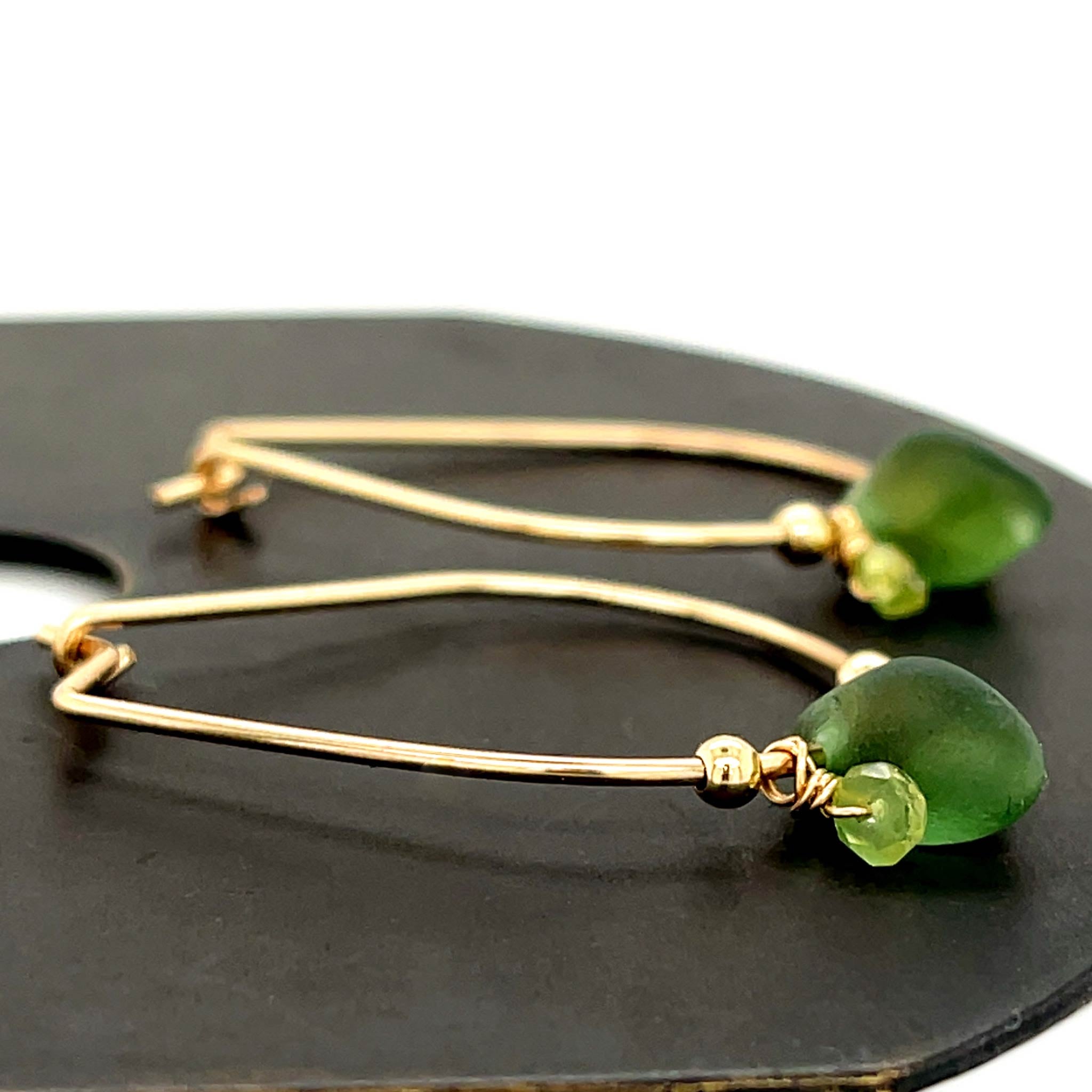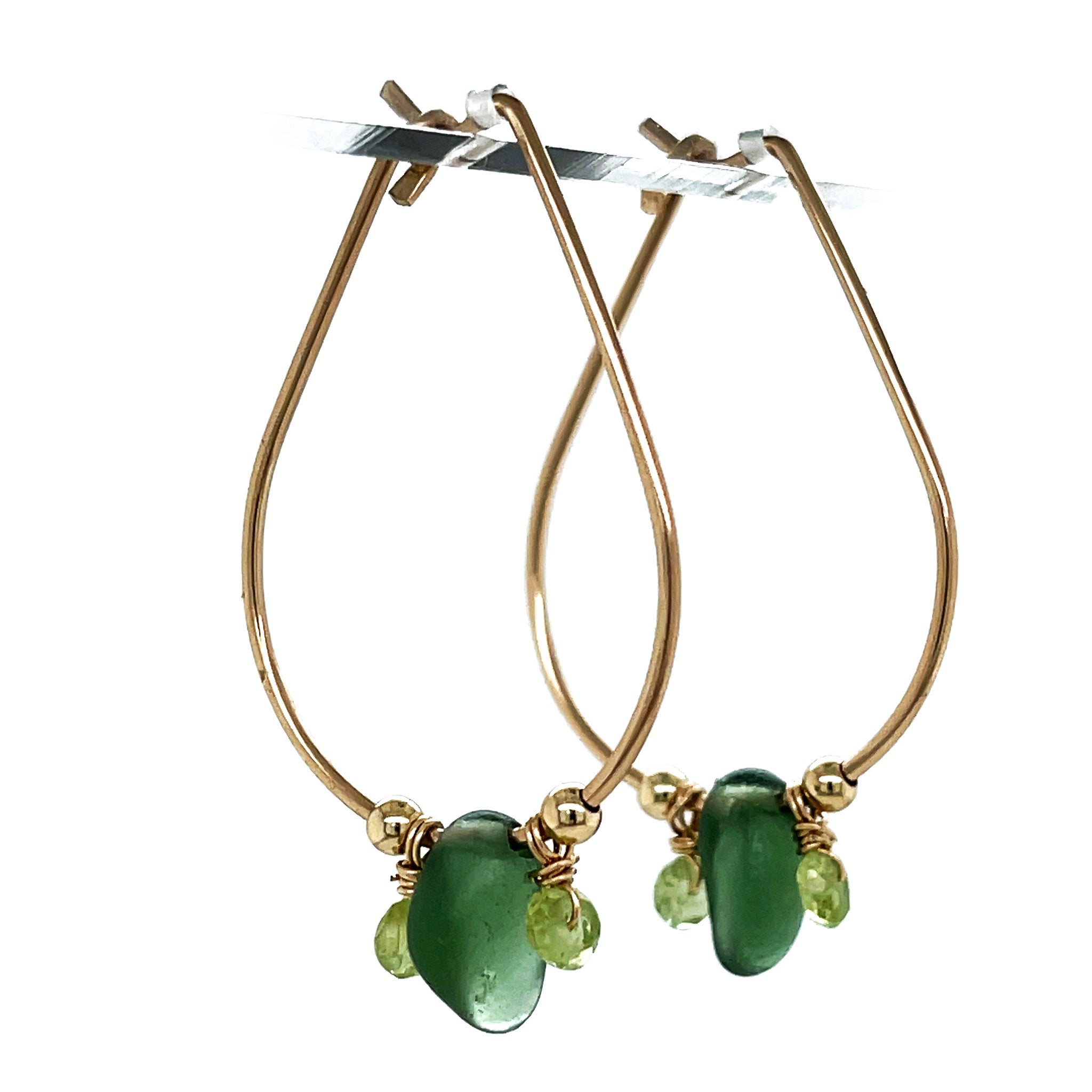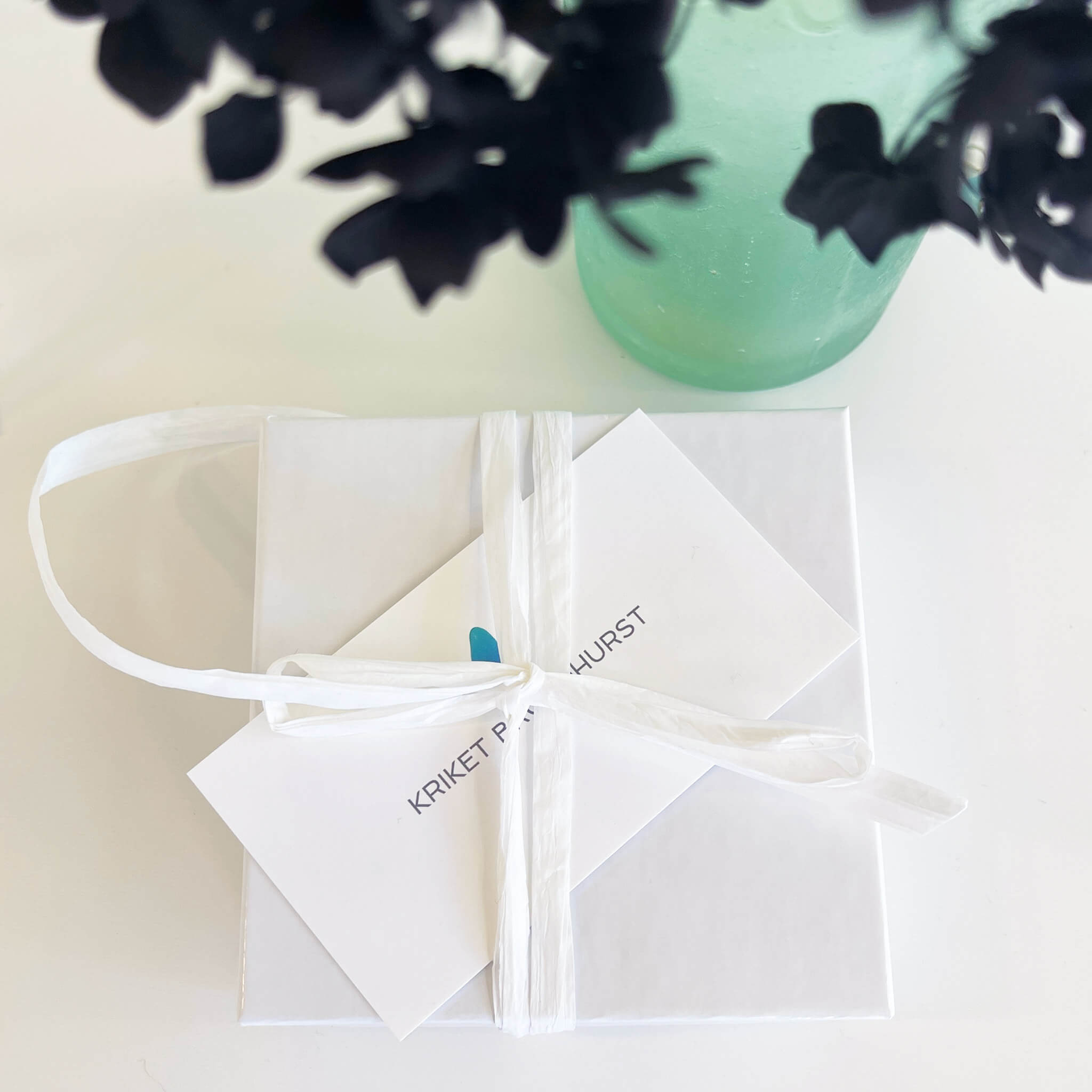 Our Captivated Customers





Stunning jewellery made with thought and care. Kriket has stunning pieces that are timeless and unique. I keep buying them for me and for gifts. Exceptional value for money given their beautiful design and the materials used.

Marcelle Moore
I absolutely LOVE my new earrings. They are delicate and elegant. Comfortable to wear, they make a statement with the lilac blue sea glass, pearl and rose gold. And they can be worn with jeans to evening wear!

Gabrielle Wilson
I've always been attracted to sea glass and I love the sympathetic subtlety of Kriket's compositions. I have the short teal necklace with gold chain and havn't taken it off!

Amanda Pettit
Kriket creates her pieces with passion and a scrupulous attention to detail. I love every item of jewellery she has made for me - they are timeless in their design and each one unique. Kriket's love of the sea and nature comes through in her designs and I can't wait to see what she comes up with next.

Lindsay Hunter
Absolutely gorgeous studio space with the most beautiful and delicate handmade jewellery. Kriket is so welcoming and each piece has a personal touch, well worth visiting and buying!

Peita B